Invisalign
Call today (847) 947-2651 to schedule a FREE Consultation for Braces, Invisalign, and Clear Aligners in Wheeling, IL, including iTero digital 3D scan & Smile Simulation.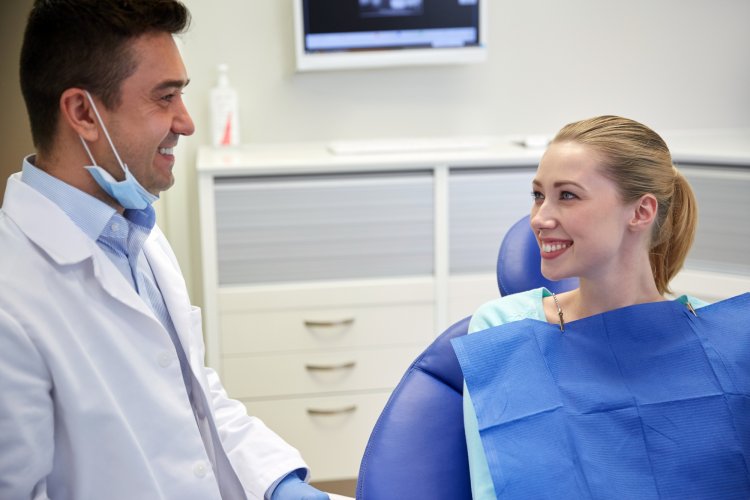 What are Invisalign and Clear Aligners?
Invisalign has transformed orthodontic treatments, giving patients the option to skip bulky wires and brackets and choose comfort instead. Here's what you can expect from Invisalign:
Clear Trays: Maintain your beautiful smile with clear trays that are virtually undetectable to other people.
Removable Aligners: Enjoy your favorite foods during treatment without worrying about braces getting in the way. Removing the invisible aligners makes it easy to eat and maintain excellent oral hygiene each day.
Unbelievable Comfort: One of the biggest complaints about traditional and clear braces is the discomfort of the metal wires and brackets. Eliminate this problem by choosing smooth, comfortable treatments with Invisalign.
The Invisalign process is one of the leading options for orthodontic treatments. Gain the benefits of a straight, beautiful smile without the problems of wire or clear braces.
iTero Technology
No need to gag on the outdated putty that has been used in the past to create molds of the teeth. We offer an iTero Element Scanner which creates a digital impression. This process is more comfortable compared to the putty that was used for many years in the orthodontic industry.
Plus, the digital treatments provide more accuracy, helping you achieve optimal results. The precision of this technology gives you a custom treatment plan that will create the smile of your dreams.
The outcome of the treatments can be simulated through the computer system, helping you see your new smile before beginning treatments.
Is Invisalign right for you? Feel free to contact our experienced team for an evaluation and personal recommendations to improve your smile.