Following motivations on entrepreneurship
By following motivations on entrepreneurship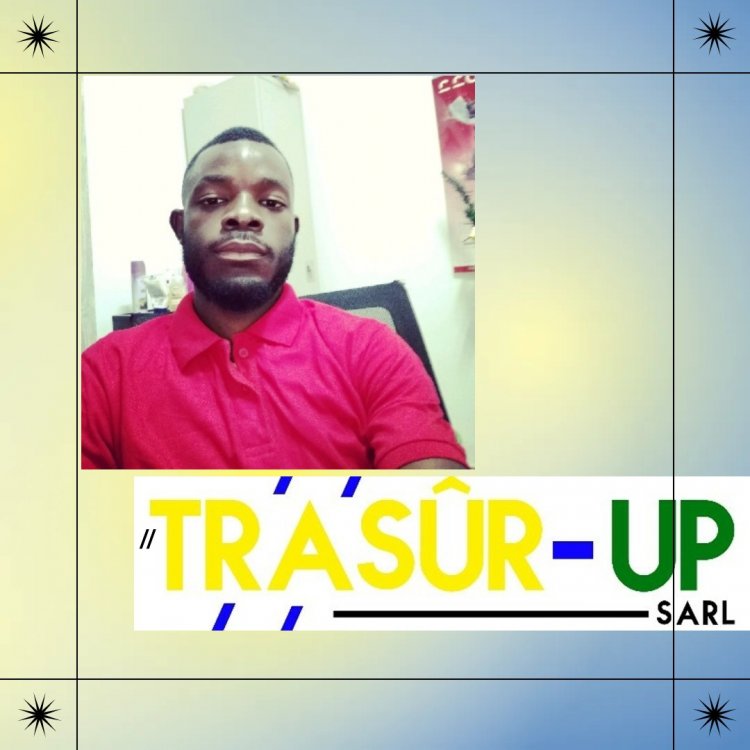 Q #1) How did you get your idea or concept for the business?
en suivant des motivations sur l'entreprenariat
Q #2) What inspired you to develop your idea?
L'argent
Q #3) How did you decide when to establish your company?
après avoir fini les études trouvé un emploi était devenu difficile, nous avons décidé de crée notre entreprise moi et mon ami LANDRY NKULU pour subvenir a nos besoin et n'est plus être dépendant d'une autre personne. et l'autre idée était de crée les emplois dans notre pays c'est-à-dire avoir un impact sur la communauté.
Q #4) What have you enjoyed most about starting your own company?
Avoir une liberté financière, devenir son propre battrons, travailler quand je veux et où je veux
Q #5) What challenges did you have to overcome at the beginning of your journey?
l'argent, on n'avait pas assez d'argent les dépenses était devenu nombreuse, nous sommes arriver jusqu'au point d'emprunter de l'argent à notre tante pour lancer à nouveau l'entreprise parce qu'on était tombé en faillite on avait plus d'argent on avait tout dépensé pour l'obtention des document officiel
Q #6) How did you first select your employees?
en suivant les compétences
Q #7) How did you raise funding?
nous avons emprunter à notre tante 100 dollars et nous avons commencé à trader la somme de 100 dollars
Q #8) How long did it take you to find success?
deux ans
Q #9) What is unique about your business?
la stratégie, la qualité, et l'amour entre nous
Q #10) What service(s) or product(s) do you offer/manufacture?
la gestion de portefeuille, le trading forex, le freelance, le marketing digital, le MLM, la conception de logiciel et applications, l'algorithme de trading, la formation du marché boursier et du freelance
Q #11) How do you advertise your business?
à travers les réseaux sociaux
Q #12) What's your company's goals?
ramener plus d'emplois et crée plus des entrepreneurs en RDC et en Afrique, et aussi ramener plus d'investisseur en RDC et en Afrique
Q #13) What is Your Ambition?
Avoir avenir merveilleux
Q #14) What are your responsibilities as the business owner?
veuillez à la satisfaction de nos client en leur offrant du bon boulot
Q #15) How do you prioritize your work?
je travail tout le jours je n'ai pas des repos ni des vacances
Q #16) What advice would you give to someone who is trying to become an entrepreneur?
la persévérance, la patience et le travail acharné, ne jamais abandonner
Q #17) What are the qualities of a good entrepreneur?
un entrepreneur doit montrer le devant, un entrepreneur doit être indispensable dans sa tache et entrepreneur doit être un leader
Q #18) What are you working on now?
sur plusieurs chose que j'avais cité précédemment
Q #19) What is Your Strengths?
ne jamais abandonner
Q #20) What Would You Do With Unlimited Resources?
beaucoup investir
Q #21) Stress has become an inevitable part of our lives, what do you do to de-stress yourself? OR what do you enjoy doing in your free time?
jouer au basket avec les amis
Q #22) What's your greatest fear as an entrepreneur?
abandonner
Personal Questions
Q #23) Where Do You Go on a Night Out?
après le travail pendant la semaine je rentres à la maison et le weekend pendant la soirée ont discute avec les amis
Q #24) How many hours a day do you work on average?
en moyenne je travail pendant 15 heure
Q #25) How has being an entrepreneur affected your family life?
c'est qui est vrai un entrepreneur doit avoir un plan, comme je ne suis pas encore marié, jusque là tout vas bien
Q #26) What motivates you?
la réussite
Q #27) How do you generate new ideas?
à travers les documentaires et film
Q #28) What are your ideals?
Yannick Nzode, Henrique Mukanda, Moise Katumbi,
Q #29) How do you define success?
je le définis comme étant les fruits des efforts et du travail
Q #30) Do you believe there is some sort of pattern or formula to becoming a successful entrepreneur?
la seule formule c'est juste le travail
Q #31) What is your favorite aspect of being an entrepreneur?
la liberté financière
Q #32) If you had the chance to start your career over again, what would you do differently?
beaucoup épargner avant de se lancer
Q #33) If you were to write a book about yourself, how would you name it?
Dynaste Dan
==============================
KATAMBAY NTUMBA DAN. He hold the position of CEO at TRASÛR-UP SARL | linkedin.com/in/dan-katambay-8b13911ab
---
Do you have a story to tell ?
you can write at info@leaderdesk.in. We will publish it on https://leaderdesk.in/. Or you can also post it by yourself.
Fill the Leader Desk Questionnaire form: